We, Joe and Marietta (Fernandes), have been running our guesthouse since about 2005. We have two adult children; our daughter is a piano teacher and our son is a practicing lawyer working from Goa's capital city, Panaji.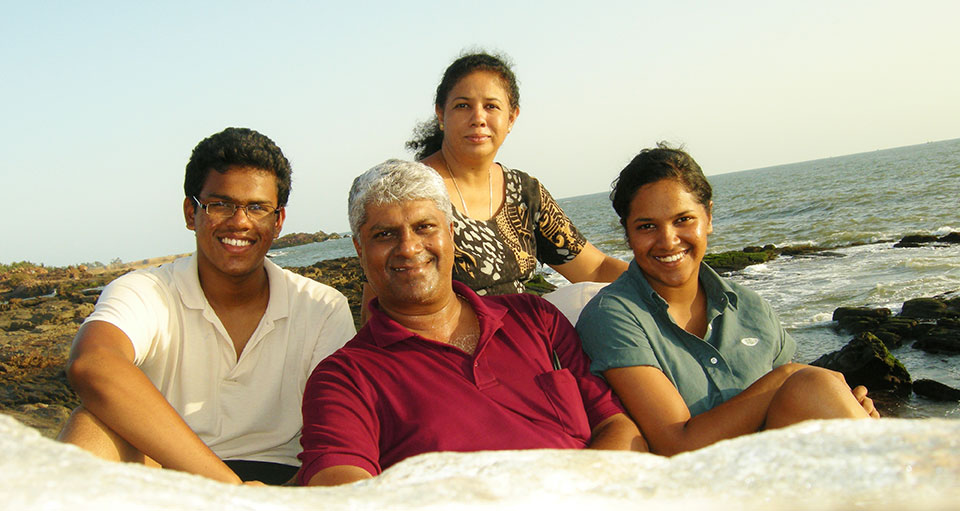 Our guesthouse is small; just two apartments and four rooms. That is why we are able to give personal attention to our guests. We strive to provide clean rooms and washrooms and our two boys – Sandeep and Chandan – have been outstanding in this. A simple home-cooked breakfast and helping our guests – be it arranging bikes/cars for their local travel or advising on local places of interest - are just some of the things we do. Our endeavour is to make the stay of our guests, a happy and memorable one.
We are ranked no. 2 out of over 220 speciality lodgings in Calangute on TripAdvisor. This is purely because of excellent reviews from our happy and loyal guests. We are not complacent with this; we will strive to make our guests even happier.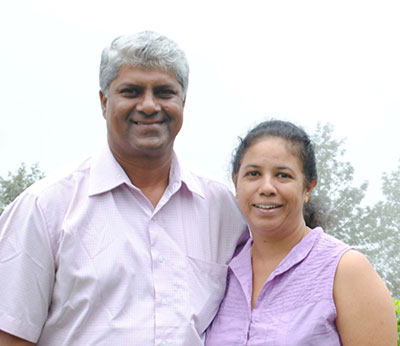 I, Joe (Joaquim) was a full-time journalist (reporting), earlier with Goa's Navhind Times and since 2008, with the Goa-edition of the Times of India. I have several journalistic achievements to my credit, particularly the Sarojini Naidu prize 2003 for best reporting on Women in Panchayati Raj (English category) by the Hunger Project, New Delhi. My hobbies include reading, writing, listening to music and penfriends. I manage our guesthouse page on Facebook - https://www.facebook.com/joe.marietta.3
Marietta is a housewife, but used to be a seamstress before. Now, managing the guesthouse takes most of her time. She is a die-hard radio listener and is very faithful reader of Goa's local daily newspaper "Herald" and the Times of India. She is also confidante, fortress and soulmate to our two children.
Sandeep, and more lately Chandan, are our pillars of support, keeping the guesthouse in order, come rain or shine or Dracula.
Dixie our dog, can bark like a deranged beast, but is a very loveable creature.
Ours is a small home business. But it is the satisfaction of our guests that makes our hearts beat.